Meet Abbas Bundeali
Each month we are going to bring you closer to the people that make up the Falko Team.
This month we are focusing on Abbas Bundeali, who is our Risk Management VP.
How did you get into Aviation and describe your career path which led to your current position?
Being a finance professional and after having worked for Ernst & Young, I pursued a role in Risk management. This was initially in corporate banking and thereafter in the oil/gas sector – more specifically the jet fuel business, which led to my entry into the aviation industry, before I joined Falko.
How would you describe your current role and responsibilities?
Our team manages the credit book in relation to > 100 aircraft leased to a variety of airlines in geographically dispersed markets. The scope includes thorough risk assessments, presenting findings to the various committees, providing support for new transactions whilst monitoring the industry from a risk perspective.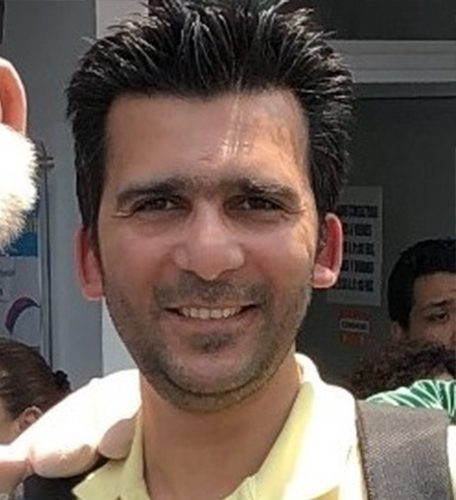 What do you enjoy about your role at Falko?
Safeguarding the company from a potential default is fundamental to my job whilst at the same time the role is key in supporting the commercial team to generate returns for the business – managing these conflicting priorities is challenging (entails validation of the risk appetite as well as revisiting the same as and when required in the light of changing market dynamics) which in turn makes my day-to-day work very interesting.
What challenges do you see facing your industry?
All driven by Covid19! an overall pessimistic outlook on demand for air travel means there are concerns in respect of overcapacity. The pandemic has created uncertainty about the global economy which has a direct influence on this capital intensive industry. The current economics do not encourage airlines to spend on fuel-efficient aircraft.
What is one thing within the aviation industry that your clients have to deal with that you want to fix?
Stimulating demand will be a challenge given the current environment and upholding the highest health and safety at all levels of the aviation industry will help. Alongside the challenges, consolidation/bankruptcies will also play an important role to recalibrate the industry (especially in Europe).
What's your favourite Movie?
All that involve Vibranium!
Others that I can recall are:
Forest Gump
The Illusionist
What do you enjoy doing when you are not working?
Having young kids mean spending time with them, which is never enough. An inquisitive mind, and I often find myself surfing the net to learn new things (e.g. learning DIY on youtube etc.)
Thanks to Abbas for taking the time to compile these answers – Watch this space to find out more about the next member of the team.