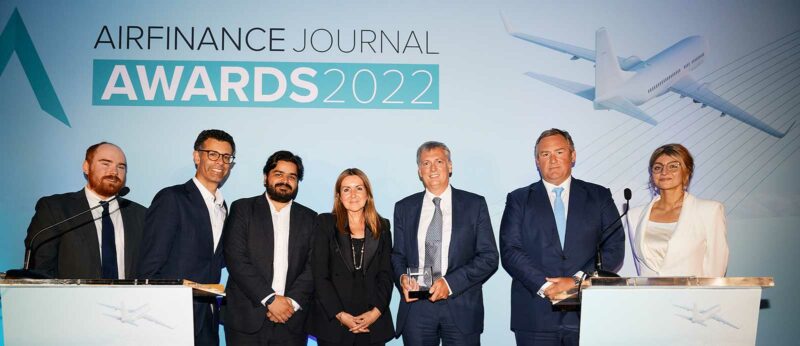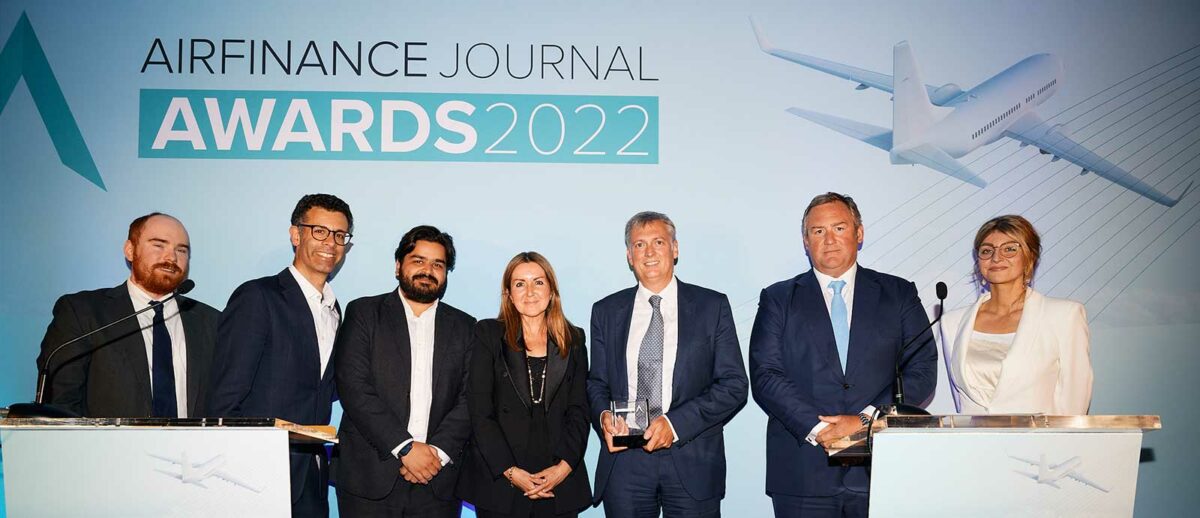 Airfinance Journal Regional Market Deal of the Year Award
London, 20 June 2023
Falko Regional Aircraft Limited (Falko), is proud to announce that it was awarded the Airfinance Journal Regional Market Deal of the Year Award for the Falko / Chorus Aviation Capital merger at the AFJ Global Awards. Decided by an independent judging panel made up of industry professionals, the awards recognise excellence among market participants on deals across the airline, lessor and OEM financings in all regions around the world and recognises Falko's position as the world leading regional aircraft lessor and asset manager.
Falko merged with Chorus Aviation Capital (Ireland) Limited, the leasing arm of Chorus Aviation Inc. (Chorus), in May 2022 following Chorus' acquisition of Fortress Investment Group LLC ("Fortress") equity interests in certain aircraft managed by Falko, together with Falko's asset management platform. The enlarged leasing business was consolidated under the Falko name and resulted in a combined portfolio across the Chorus group of ~350 owned, operated, and managed regional aircraft with 32 lessees across 23 countries, further creating new opportunities for growth.
"Falko and Chorus Aviation Capital were two complementary businesses with the combined portfolios creating scale, diversity and an enhanced geographical footprint" said Mark Hughes, Falko's Chief Commercial Officer who accepted the award. "The alignment of the two businesses has been extremely successful allowing access to a broader range of technical skills and capabilities which will in turn benefit our enlarged customer base and equity partners."
Mark Hughes was joined on the night by Laleh Sheybani from Falko, Jim Cameron from Milbank LLP who acted as legal advisor to Fortress together with Michael Fox and Ashay Sodha from Goldman Sachs International, exclusive financial advisor to Fortress in respect of the sale of Falko.
About Falko 
Falko Regional Aircraft is the world's largest asset manager and aircraft lessor focused solely on the regional aircraft leasing segment. Falko is one of the longest standing and largest managers of regional aircraft globally. Falko's strategy is focused on growing its portfolio of funds and aircraft under management and the continued development of products and services in support of its aircraft lease management activity.
Falko was formed in July 2011 through the purchase of BAE Systems Asset Management and its associated aircraft portfolio.  In May 2022, Chorus Aviation Inc. (TSX:  CHR) completed the acquisition of Falko and equity interests in aircraft managed by Falko.  Headquartered in Halifax, Nova Scotia, Chorus is an integrated provider of regional aviation solutions, including asset management services.
For further information about Falko, visit www.falko.com or follow us on Twitter: Falko_RA
About Chorus Aviation Inc.
Chorus is a leading, global aviation solutions provider and asset manager, focused on regional aviation. Our principal subsidiaries are: Falko Regional Aircraft, the leading pure play regional aircraft asset manager and lessor, managing investments on behalf of third-party fund investors; Jazz Aviation, the largest regional operator in Canada and provider of regional air services under the Air Canada Express brand; Voyageur Aviation, a leading provider of specialty charter, aircraft modifications, parts provisioning and in-service support services; and Cygnet Aviation Academy, an industry leading accredited training academy preparing pilots for direct entry into airlines. Together, Chorus' subsidiaries provide services that encompass every stage of a regional aircraft's lifecycle, including: aircraft acquisition and leasing; aircraft refurbishment, engineering, modification, repurposing and transition; contract flying; aircraft and component maintenance, disassembly, and parts provisioning; and pilot training.
Contact
Falko Regional Aircraft Limited
Phone +44 (0) 1707 271777