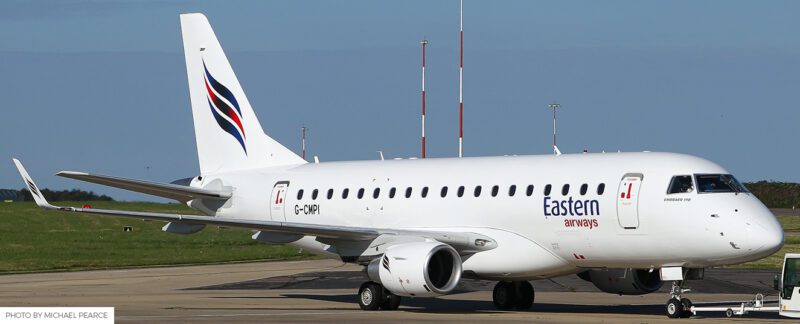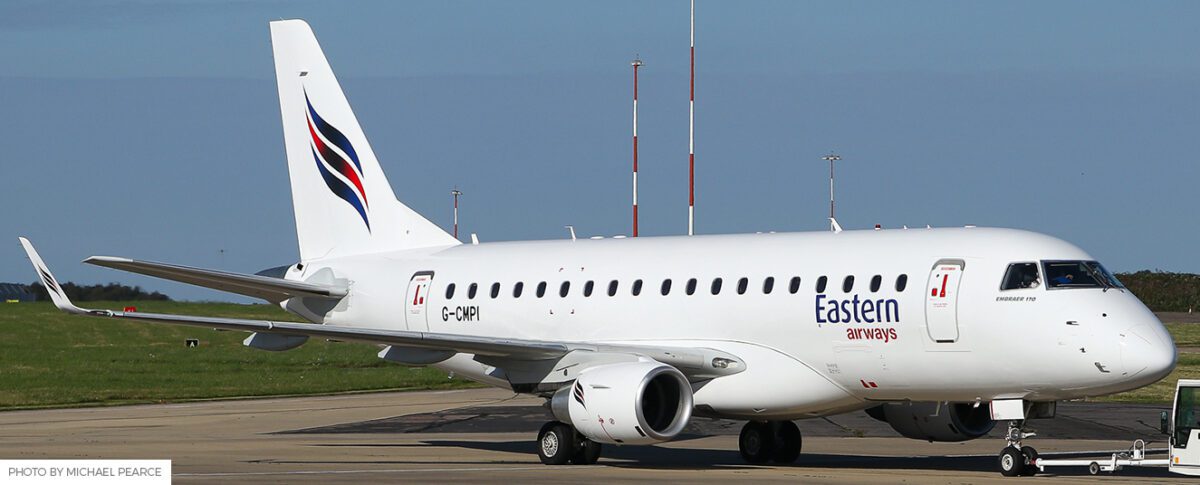 Falko Announces Delivery of One Embraer E170 to Eastern Airways
London, 18 September 2023
Falko Regional Aircraft Limited (Falko) has completed the delivery of one (1) Embraer E170 aircraft bearing MSN 17000029 on lease to UK regional carrier, Eastern Airways. The aircraft was delivered to Eastern Airways following the redelivery from previous lessee, LOT.
"We are delighted to announce the delivery of this E170 aircraft to Eastern Airways further expanding Falko's UK customer base. Falko has a longstanding relationship with Eastern Airways stretching back to Falko's portfolio of Jetstream 41 turboprop aircraft. This deal renews Falko's relationship with Eastern Airways and also presents a new customer for our managed funds. The E170 aircraft is well suited to Eastern Airways' operations and the markets that it serves. We look forward to working with the airline as its business continues to expand across both the UK and Europe." Commented Mark Hughes, Falko's Chief Commercial Officer.
"Eastern Airways welcomes a growing partnership with Falko Regional Aircraft with the delivery of this fourth Embraer E-Jet into our expanding fleet. This second Embraer 170 is added to and compliments the pair of Embraer 190 in the fleet and supports us as a regional carrier, with IOSA accreditation, to deliver increased ACMI capability and contract charter operations," added Roger Hage, Commercial Director.
"We look forward to further additions to our fleet as we continue the expansion of Eastern Airways' operations and are pleased to be part of Falko's growing portfolio."
About Falko 
Falko Regional Aircraft is the world's largest asset manager and aircraft lessor focused solely on the regional aircraft leasing segment. Falko is one of the longest standing and largest managers of regional aircraft globally. Falko's strategy is focused on growing its portfolio of funds and aircraft under management and the continued development of products and services in support of its aircraft lease management activity.
Falko was formed in July 2011 through the purchase of BAE Systems Asset Management and its associated aircraft portfolio.  In May 2022, Chorus Aviation Inc. (TSX:  CHR) completed the acquisition of Falko and equity interests in aircraft managed by Falko.  Headquartered in Halifax, Nova Scotia, Chorus is an integrated provider of regional aviation solutions, including asset management services.
For further information about Falko, visit www.falko.com or follow us on LinkedIn
Contact
Falko Regional Aircraft Limited
Phone +44 (0) 1707 271777