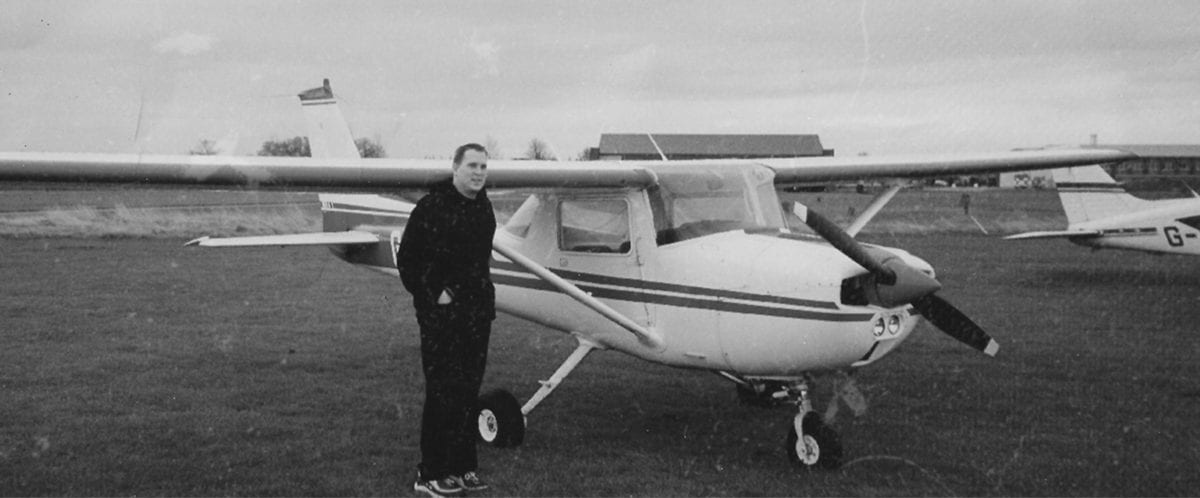 Meet Chris Sedgwick
Each month we are going to bring you closer to the people that make up the Falko Team.
This month we are focusing on Chris Sedgwick, who is our Director of Marketing & Communications.
How did you get into Aviation?
Aviation has very much been a focus of my life.  My father was a test pilot at British Aerospace commercial aircraft, Hatfield.  This is really where I developed my passion, having, at the age of 10, watched the first flight of the BAe 146, I was then exposed to many different aircraft types at various airshows and through my teens I worked most weekends during school holidays as a volunteer with a pleasure flying company which operated a Dragon Rapide, Tiger Moth and Chipmunk amongst other aircraft at Duxford.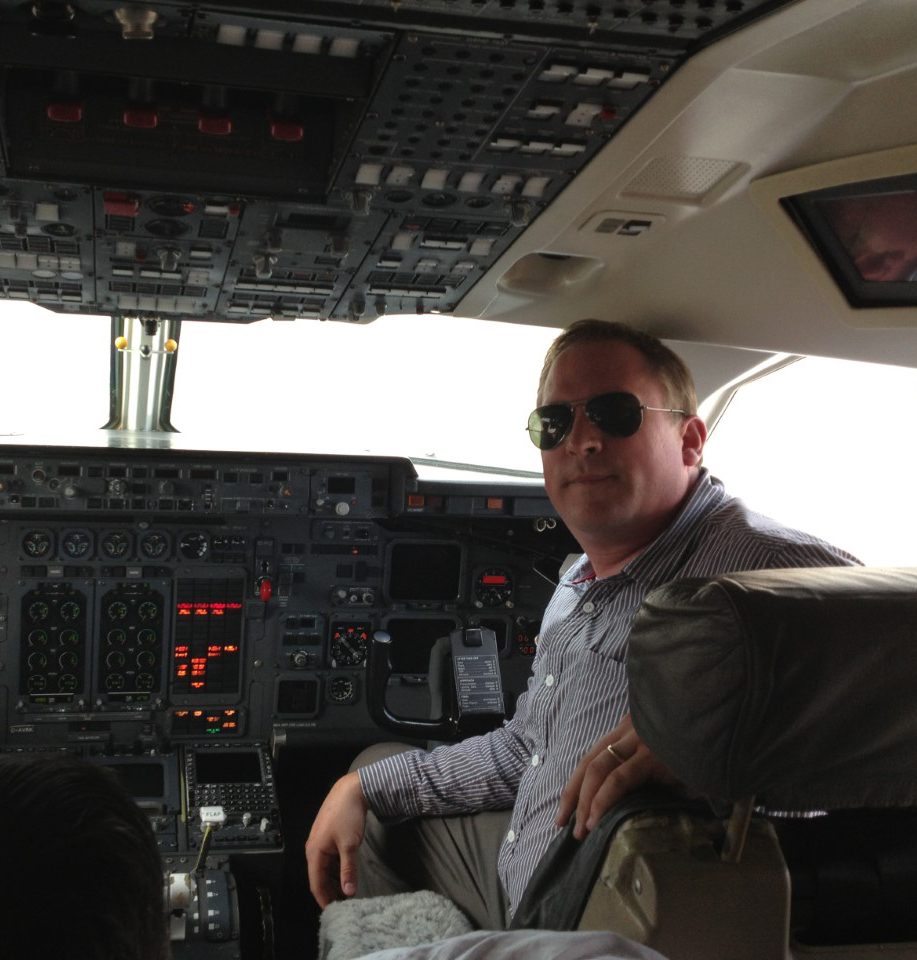 Briefly describe your career path which led to your current position?
I started my career as Technical Apprentice at British Aerospace Commercial Aircraft, Hatfield. The completion of my apprenticeship was a couple of years before the Hatfield Site closed so I transferred to the Woodford site in Cheshire and started full time In Sales Engineering working on the Avro RJ programme.  Changes within led to opportunities outside of the industry and I was fortunate enough to be able to develop IT skills with Whitbread PLC and later CSC.  I re-joined the Aerospace industry, back in Technical Sales with BAE Systems Asset Management in 2006, focusing on aircraft technical performance in support of Regional aircraft placement and sales.  As the legacy portfolio has now all been dealt with my mix of skills attained through my career has enabled me to move into and develop my current position, being the point of contact within the company for Marketing and Information Technology amongst other things.
How would you describe your current role and responsibilities?
On the marketing side, I am the main point of contact with our design house, Preview Design who look after our website, brochures, merchandise and press releases.  We recently put together the corporate video with Little Big Fish Films which was certainly a new and interesting experience for me.  I am also responsible for the direction of the Falko IT strategy and interface with our IT company ensuring that we have the right systems and tools to enable the Falko team to operate efficiently and effectively wherever they maybe in the world.
What do you enjoy about your role at Falko?
It has been great to have had the opportunity to travel to some parts of the world that would otherwise have never appeared on my radar. I have also met some interesting people along the way and made many friends through the years.  My role within Falko is quite varied so never are two days the same which, along with my work colleagues and the company ethos, makes Falko such a great company to work for.
What challenges do you see facing your industry?
Air travel is really important and will continue to be so.  A lot of work is being done to reduce the impact air travel has on the environment and there is still a long way to go but progress is being made and we are headed in the right direction.  The communication on the advancements in increasing efficiency and reducing emissions needs to be directed away from the aviation specific press so those outside of the industry will understand and appreciate the progress made so far.
What is one thing within the aviation industry that your clients have to deal with that you want to fix?
One word  – Safety.  I long to see a year with zero accidents.  Its heading in the right direction and with unity amongst Manufacturers, Operators and the supporting services it will be totally achievable.
What's your favourite Movie?
Never easy to single out one movie out but I still have a soft spot for Top Gun, even after all these years.  I still enjoy watching the film and I hear that they are producing a sequel.  I also like the Monty Python series of films.
What do you enjoy doing when you are not working?
Socialising with family and friends is important to me. I also enjoy cooking, whether it be on the BBQ, a more traditional Sunday roast or that all important Christmas lunch.  I can literally burn anything.
I enjoy gardening and I love getting out into the countryside for walks with my wife and dog.  Exploring new areas and the longer the walk the better.  Avoiding Doberman dogs is a recent new hobby of mine, but that's another story.
Thanks to Chris for taking the time to compile these answers – Watch this space to find out more about the next member of the team.