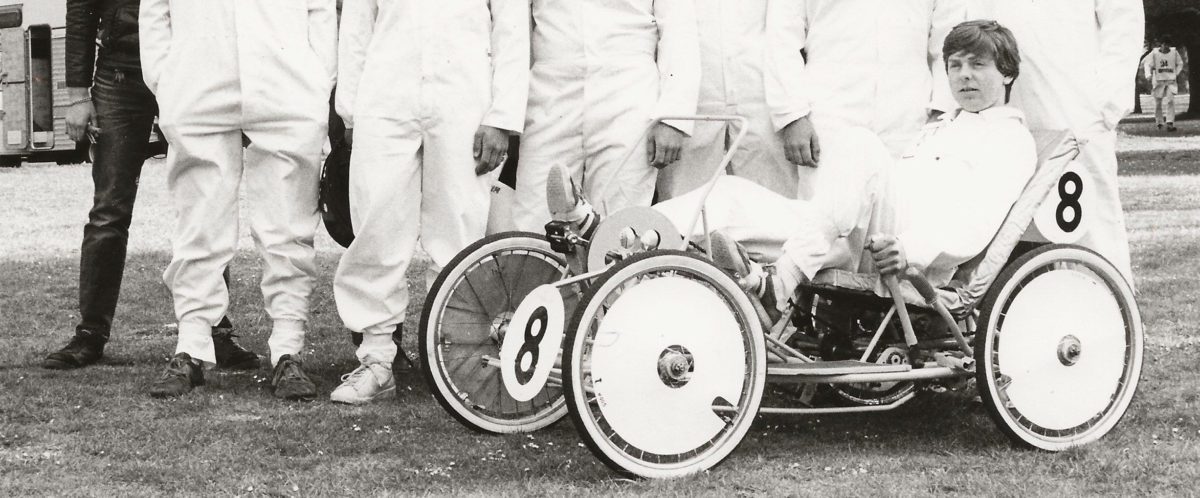 Meet Graham Joiner
Each month we are going to bring you closer to the people that make up the Falko Team.
First up in this series of articles is Graham Joiner who is our Business Development Director.
How did you get into Aviation?
I'd always liked fixing things (bikes, mopeds, cars etc.) but after seeing my brother Gary, who also works at Falko, in his white "Flight Test" overalls at the British Aerospace Open day in 1982, I liked the image and the kudos of the "aircraft engineer", so I applied to become an apprentice and was accepted in September 1983.
Top Picture – Graham as an apprentice racing pedal go-karts around Wardown park in Luton for 24 hours. (He Came 4th out of 40).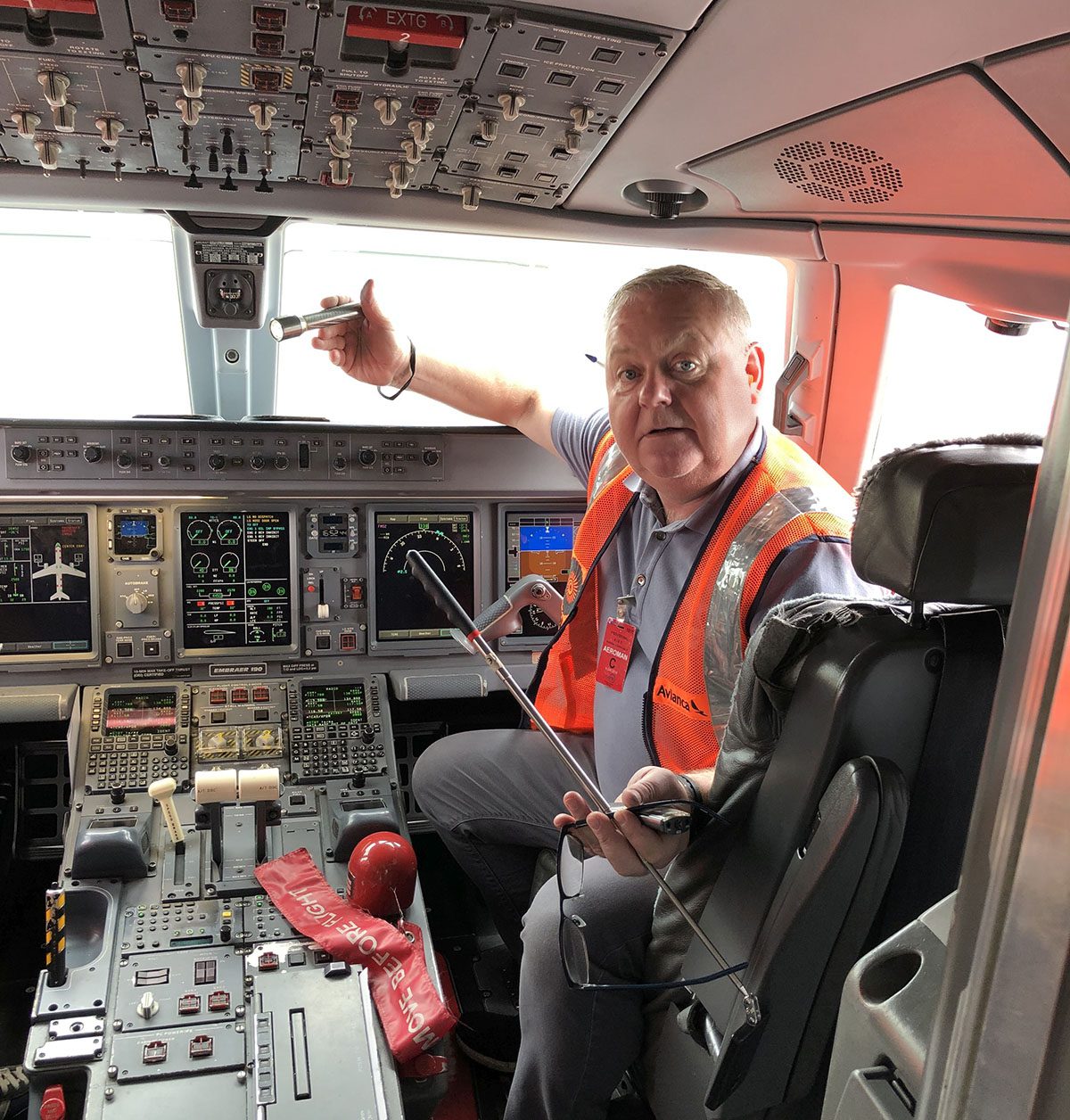 Briefly describe your career path which led to your current position?
When I completed my apprenticeship there was a big demand for freelance aircraft engineers in Europe so I took a contract in Switzerland age 21. I then plied my trade with various companies in numerous countries over a 10-year period as a mechanic on Business Jets, structural repair engineer with various airlines and then Research and Development projects with Fokker (Holland) Bombardier (Canada) and McDonnell Douglas (Australia). This proved to be valuable experience learning different "hands on" skill sets whilst seeing the world.
After a brief stint with BAE Asset Management as a Program Manager, I decided to take the "commercial path" rather than a technical one so I took a permanent position as a Commercial Manager at a UK MRO at Stansted airport. My role was to bid for contracts, pricing, on site customer liaison and cost capturing / final invoicing. I really enjoyed this role working with some of Europe's leading airlines and gained some valuable experience over an eight year period. In 2005 I joined BAE Asset Management Technical team (now Falko) where I have been involved in various technical roles in aircraft sales and leasing, engaging with technical counterparts and MROs almost as a "poacher turned game keeper." My previous roles have proved to be an advantage as I know our customers' side of the business which I believe also gains a certain amount of respect.
How would you describe your current role and responsibilities?
As part of the Technical team, I have been involved in aircraft physical inspections, both pre purchase and hand back but more recently manging delivery programs. Clients are fairly demanding, and there is a certain pressure to meet deadlines whilst keeping with budgets. I believe honesty and the practical approach works with constant communication being a key element and keeping a sense of humour!
What do you enjoy about your role at Falko?
I still enjoy the aircraft maintenance environment the smells, the noises and the satisfaction delivering a good product and I still get a buzz from overcoming the daily pressures and dealing with issues as they arise.
International travel is a crucial element to this role and I still love visiting different countries and experiencing unique cultures. I have visited some truly wonderful places throughout my career, an experience no book or travel guide would ever be able to match.
What I especially like within the Falko "Team" is the sprit and the attitude to get the job done. This is through all the departments Legal, Sales, Commercial and Finance. Each area has their own unique skill set and I think as a team delivering an individual project the balance works really well and we all respect each other's views, opinions and ideas.
What challenges do you see facing your industry?
The lack of aircraft engineer apprentices coming through the system. This is being addressed with a small number of projects being created (I.E. Stansted Aviation College) but it's probably too little too late.
Also, the environment and cleaner, quieter aircraft. ECO fuels are a step in the right direction and all electric aircraft prototypes, but sadly I don't think I'll see them in full operation in my lifetime!
What is one thing within the aviation industry that your clients have to deal with that you want to fix?
Continued safety. I would like to see a year free of any major accidents and fatalities, but unfortunately, I don't have the fix.
Whats your favourite Movie?
That's like asking which is your favourite child! My top 5 movies (in no particular order) are:
Quadrophenia
Pulp Fiction
The Shawshank Redemption
Goodfellas
The Blues Brother
What do you enjoy doing when you are not working?
Family is important and I love socialising, pubs, bars and restaurants etc at the end of the working week with my wife and friends. A good early morning country walk or bike ride to blow off the cobwebs seems to work too. From a technical perspective, I still tinker about fixing things and do enjoy DIY and still have a shed full of useful tools!
I also still like being a "lad" watching football down the pub a couple of games of golf with mates and the twice-yearly European tours.
Thanks to Graham for taking the time to compile these answers – Watch this space to find out more about the next member of the team.